Hall Rentals are Available! Warming Kitchen included.

We also have a stage and small dance area. For more information to rent our hall for afternoon or evening events at reasonable rates please call the hall Chairman, Lion Dave at 810-488-1294 or e-mail him at DJDave624@gmail.com or our Treasurer Lion Frank at 810-392-3717 or e-mail at fravis53@comcast.net Lion Rick 810-357-9238 is also available to answer questions or show you the hall.

Please note that Lion Dave is the only one authorized to make the booking and schedule your event on the calendar.

Please note that larger gatherings will require a Lion member as a supervisor/bartender, at a nominal fee.

Meetings

The Memphis Lions meet on the 2nd and 4th Tuesdays, 7PM at the Lions Den / Youth Center, 34758 Pratt Road, Memphis, MI 48041 Guests are welcome to attend.

New around Town
The newest thing around town is the Memphis Lions on FaceBook. Our E-generation (everyone younger than me) find it easy to list current events on the FaceBook page. For daily updates visit it with this link https://www.facebook.com/groups/1547334288833808/

With any luck one of these younger, more computer literate members will take over this web page for this old timer.

Today December 12th Lion Dave is hosting another Senior Luncheon at the Lions clubhouse, sponsored by the Memphis Parks & Recreation Department. Such events help demonstrate the generosity of the residents of this area and help to make Memphis "A Pleasant Place To Live". Please contact Lion Donna at the Memphis City Hall 392-2385 for future Senior Luncheon/Dinner dates.

A enthusiastic welcome to our new members, I hope you can use these pages & links to learn a little more about Lions Clubs International as well as our local club here in Memphis.

The Lions will be having their free KidSight program, checking the children's eyes for any problems that might have been missed. The Lions have a computer operated scanner that can detect any vision problems before they become a serious problem for the child. This will be at the school's Winter Carnival February 5th at the Memphis elementary school.
Other exciting things are in the planning stages such as a Leos Club at the high school. A Chili & Soup Cook-off Party Friday March 3rd form 7PM to 11PM fight off the Winter blues.
As the webmaster I owe an apology to you. This last couple of years I have worked at the District level as Zone Chair and now Region Chair. Also they appointed me to several committees. This all takes time. Better yet, the club itself has been very busy, being blessed with so many new members, many with energy and good ideas for events. The addition of members has allowed the Memphis Lions Club to support many new community service programs and fundraisers - thus I simply have not had the time to update this page. A few of the new events included
the Forester program where every April each 4th grade student gets a fur tree sapling to plant.
Then every September all of the 5th grade students are presented with a copy of our Constitution and bill of Rights along with a little speech on how they came to be.
On May 26th we hosted Lion Kathleen Breen for a presentation on the Lions establishing the Leader Dog School and the wonderful work they do raising, training and placing Leader Dogs with hundreds of blind people every year. Leader Dog also offer braille training for those that wish to learn it. They also offer mobility training and cane use for the vision impaired that prefer not to use a dog.
The Lions were able to resume the Tractor Pull contest after missing two years. It is a free event held twice a year at the Memphis Lions field. Also new this year is a Memphis Lions food booth.
The spring began a collaboration with the Memphis Library and City Council with the Detroit Institute of Arts to display resonance era paintings around town. The Lions hosted an Artist workshop and display of their works for sale. This was also provided free to the public.
Another successful Memphis Blues Festival was provided free to the public. Lion Steve works all year to arrange bands to come play at no charge. We had 10 bands providing music right up to the massive fireworks display. The new Lions food tent served a couple of hundred meals to hungry music fans, in fact they sold out of most items!
The next big event was the Sock Hop to Honor the late Mr. Memphis - George Kirkindal, with proceeds to refurbish the pavilion dedicated to Lion George's memory. Lion Dave and his wife Lion Charlette obtained donations of outstanding raffle prizes. As usual, the Sock Hop had free admission and no one had to buy anything, just enjoy the costumes and dance to the oldies music spun up by DJ Lion Dave.
In September we hosted a wine tasting event to help fund the G. Kirkindal Pavilion restoration. The Tasting was a lot more enjoyable that I had anticipated as I've never been to one. Lions provided snacks and Lion Jim provided a sample and a little education on each of the 6 different wines served. Besides the door prizes Lion Jim also had several clean jokes to entertain us between tastings. Both the Sock Hop and the Wine Tasting were nominated to be annual events. With all of our new members we should have no problem having them every year.
November 28th was the last Euchre Tournament for this year. Euchre will resume January 23rd.
The Boy Scouts are leading the canned food drive December 12th collecting food donations. The Lions will provide a Grocery store gift card for their Turkey or Ham for their Holiday meal. The food and gift cards will be delivered on December 19th from 9AM to 10:30. Merry Christmas!
Thank you to all the advertisers and the folks who donated for the Good Fellows newspaper we sold the first weekend of December. If you would like help us provide Christmas meals and sell the papers next December 1st & 2nd, 2016 please call our Membership Chairman, Lion Jason at 810-392-8828. Using some of your free time is a small price to pay for the ability to help the blind and others in our area less fortunate than ourselves. You will soon be welcomed as a new member of the worlds largest service organization. The Lions motto is "We Serve" and we have fun doing it.

The Memphis Lions along with the Chamber of Commerce would like to thank everyone that worked so hard to make this years Memphis Days a success. Hope everyone will come out to the Lions Field Saturday August 6, 2016 to enjoy the free music & fireworks along with all the other activities in town all weekend from Thursday August 1st. to Sunday August 7th.

Memphis is indeed "a pleasant place to live" . Thanks to everyone that worked hard and helped to make this a memorable event. God bless you all.
Memphis Lions, one of our town's best kept secrets. As a non-profit club we help the blind, deaf, disabled and those in need in our community. If you have any interest in giving back to your community, please contact us to join in the fun of friendship, fundraising and charitable giving.
Club History
The Memphis Lions Club was chartered on May 19, 1941 and has served our community, assisting local residents that are vision impaired, hearing impaired, along with other disabilities ever since. As with all Lions Clubs we focus our donations toward blind services such as Bear Lake Blind camp, a place to give handicapped and vision impaired youths a chance to enjoy the outdoors. In 1949 three area Lion members got together and established the Rochester Leader Dogs for the Blind School. Since then it has grown to serve 300 clients a year. At this time the school is undergoing a complete renovation of their kennel area. To see what is going on out there, here is a short video; below is the link to their main web page.


Annual Events
Memphis Festival Days is a very good time for everyone. Memphis Lions Club donates all parking fees collected towards helping the blind and the cost of "producing the Annual Memphis Blues Festival", the Chamber of Commerce sponsors the huge fireworks display. Please note the baseball players must also pay the parking fee on Saturday only. If this donation of a few bucks is a problem for you, please park elsewhere and ride one of the free shuttle buses into the ball games.
A few more volunteers are needed to help direct parking traffic, please contact Lion Rick at driver.rick@yahoo.com or Lion Steve at stevieweave@gmail.com.

Do not miss the free Memphis Blues Festival hosted by Memphis Lions in our pavilion Saturday from 2 until the Fireworks at 10 every year, with an open jam session after the fireworks. Food and drinks will be available on the Lions Field from a variety of vendors. Bring the family and have a good time. For more info please click on the Blues icon to see their web site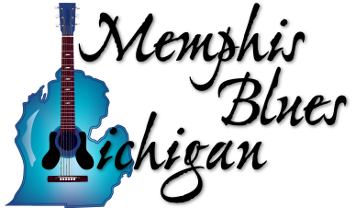 The Memphis Blues Festival. Saturday August 6, 2016 at the Lions Field-house, 34578 Pratt Road Memphis Michigan. Bring your family and friends to enjoy a full day of Music from 2pm-10pm. Free Fireworks display following the show!
Be part of our Seventh Annual, Free Blues Festival in Memphis, Michigan.
We are the Memphis that is not in Tennessee.
The Aces PA System of Steve Gobie Productions with four individual monitor mixes for the bands will be ready for you and our audience!
All Event, Hall Rental & Music inquiries: Contact stevieweave@gmail.com