MEMPHIS LIONS CLUB


The Memphis Lions meet on the 2nd and 4th Tuesdays, 7:15 PM at the
Lions Den / Youth Center, 34758 Pratt Road, Memphis, MI 48041 Become a Memphis Lion join us at our regular meeting and find out how.
FYI the hall is available for rent, host your bridal shower, baby shower, wedding or
Family Reunions at our facility.
Contact our hall manager Lion Dave at (810) 488-1294 or please email at
liondavepearl@gmail.com for rental rates and more information.
Now booking graduation parties, summer weddings.
Also pavilion rental is available.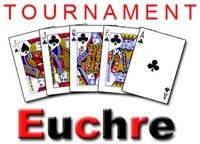 Euchre at the Lions Club is held every 4th Saturday of the month. Starts at 7 pm
Held at the Lions Club 34758 Pratt Rd
Club History
The Memphis Lions Club was chartered on May 19, 1941 and has served our community, assisting local residents that are vision impaired, hearing impaired, along with other disabilities ever since. As with all Lions Clubs we focus our donations toward blind services such as Bear Lake Blind camp, a place to give handicapped and vision impaired youths a chance to enjoy the outdoors. In 1949 three area Lion members got together and established the Rochester Leader Dogs for the Blind School. Since then it has grown to serve 300 clients a year. At this time the school is undergoing a complete renovation of their kennel area. To see what is going on out there, here is a short video; below is the link to their main web page.


Upcoming Events
NEW EVENT! Polka Fest - 11AM Saturday September 30th. Polka bands start at 1 PM.

6 hours of live Polka music with Ted Pavlik & The Melody Makers and Ray Govaere & the Blue Water Band. Bring you're dancing shoes and come hungry & thirsty as we will be serving Polish & German food. What would a Polka Fest be without beer? We don't know because we have lots of beer available for your enjoyment of those over 21.
Located at the Memphis Lions Hall, 34758 Pratt Road, Memphis.Cover charge of $6.00


Memphis Lions Tractor Pull at the Lions field September 24, 2017 at 1 pm. Free for spectators.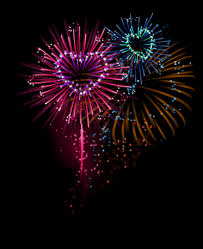 Memphis Lions Blood Drive September 29, 2017.

Memphis Lions annual Polka Fest Saturday September 30, 2017
For information on any event contact Lion Dave at (810) 488 - 1294
Please donate any glasses & hearing aids at our collection box in the lobby of the Lakestone Bank, 81111 Main St. Memphis, MI